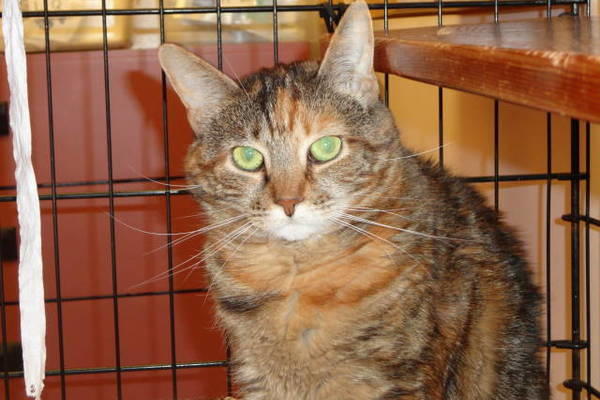 BUBBLEGUM
BUBBLEGUM - is a very unique tortoiseshell/tabby, also called a "torbi", Domestic Short Hair that was found as a stray. She is about 2 years old. She seems to love the other cats, likes dogs and is good with children. Right now she is very shy but after she warms up to you, she enjoys sitting in your lap and being petted. She even will let you scratch her belly.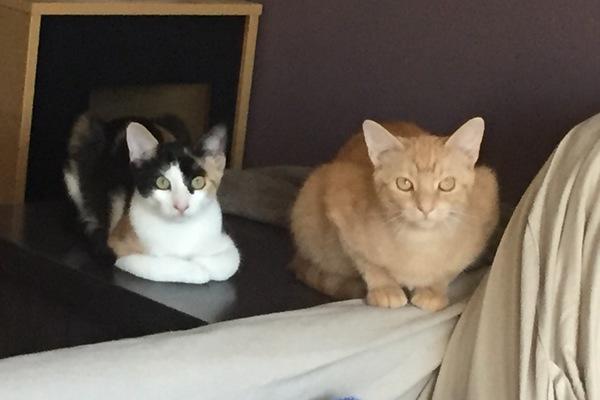 Pansy & Lucy
Lucy (orange tabby, about 3 years old) and Pansy (a very beautiful calico, 9 months old) are available for adoption. Lucy was a stray in Dr. Rau's neighborhood that had a litter of kittens in June - including Pansy. They have been living in Dr. Rau's house since August, and are spayed, vaccinated, dewormed, and microchipped. They need a patient owner who will spend time gaining their trust and a home that does not have too much commotion; they would do best in a home without dogs or with dogs who have no interest in cats!
Lucy is very playful and curious...she never turns down play time and is always interested in treats. She will allow some petting if you go slowly, and is super-sweet. However, she likely has feline asthma (an occasional cough that has significantly improved since brought inside) and may require medication someday.
Pansy is very playful with her mom, and slowly is becoming more curious and playful with people, but would benefit from a family that spends time working with her. She also loves treats and shows more interest in people when food is involved.
Lucy and Pansy can be adopted separately or together ... and Pansy's littermates became more interactive after leaving the nest.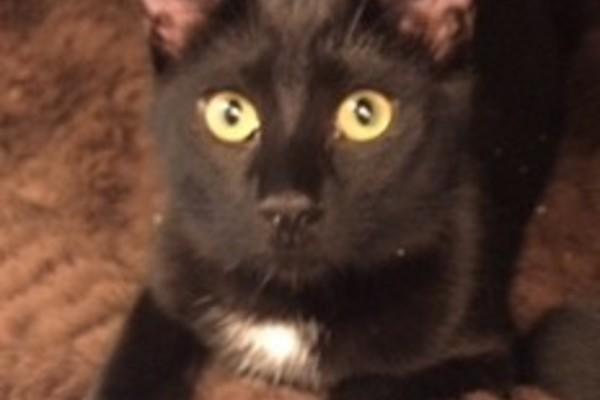 Amaya, Frida and Paloma
Above: Amaya
Frida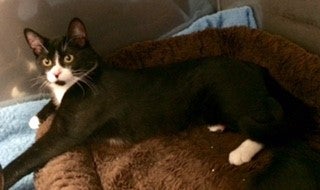 Paloma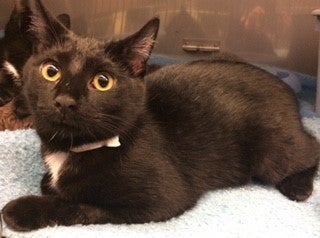 These adorable kittens came to us as orphans found by a client and will be 6 months old at the end of October! They are healthy, playful, vibrant cats now looking for their forever home! All three have been tested for feline diseases, up to date on all vaccinations, treated for parasites, and spayed. Stop in or call to speak to one of our receptionists for any adoption questions and to schedule a visit with one today!!